Hi, My name is Jamie.
If you're looking to have your boiler repaired or installed, you've come to the right place.
Here's why…
I've been repairing and installing boilers for 15 years
I offer very competitive prices, starting from £850
I am

FAST

to respond to callouts
My installs come with 7 to 10 year warranties on a variety of models
I start on time and only leave when the job is finished
I am a tidy worker and will keep your place as clean as I found it after my job is done.
While I am an approved installer for a long list of manufacturers, most of my clients have either Worcester or Vaillant boilers.
I highly recommend Ideal boilers, simply because they are reliable and good value for your money.
I'm always contactable and available before and after any work done and am always happy to return to service your new boiler when the time comes.
So CALL ME NOW on the number above for a free, no obligation quote.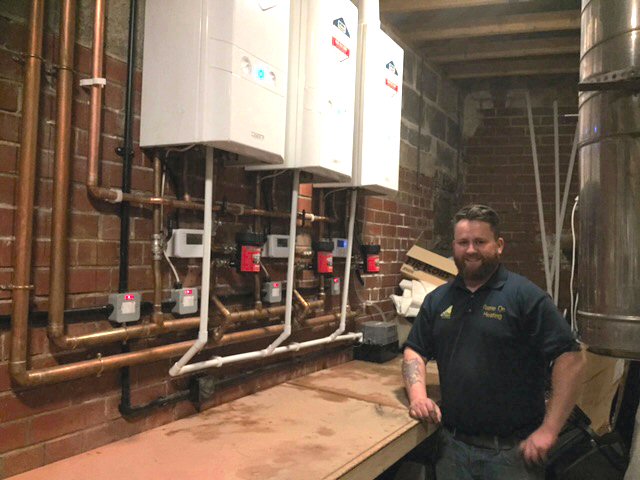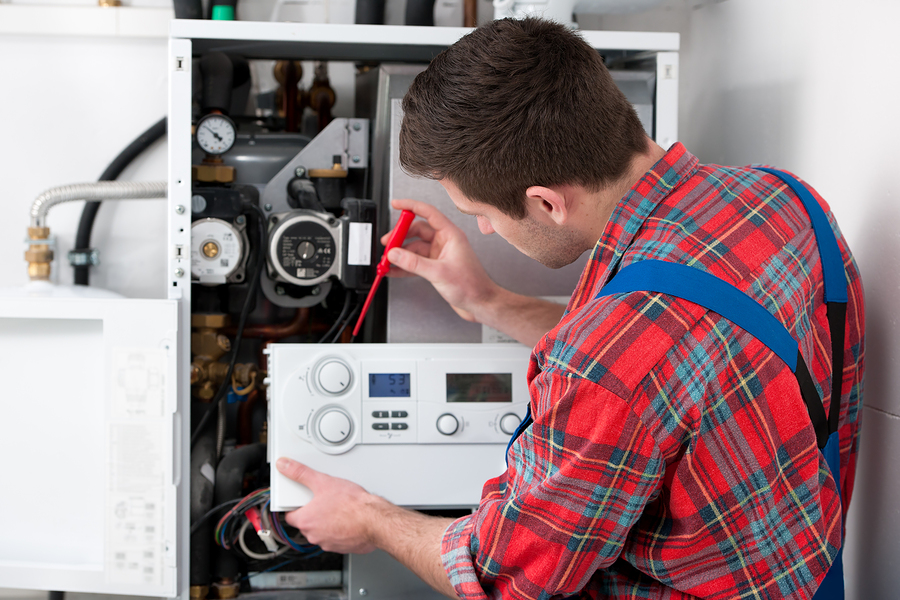 When you contact a company for boiler installation in Manchester, one of the first things you will agree with them is what type of boiler you want. Most companies will carry a range of appliances so that you can find the perfect one to match your budget, lifestyle and type of property. However, you may also want to upgrade your system controls.
Improving your controls will have a number of benefits. Firstly, it will be much easier to maintain a comfortable temperature in your home. It can also help you to make savings on your heating bill, since the system will only run when it is really needed. Here are some of the controls you might consider including.
A Timer Control System
Most new systems come with a separate control which operates on a timer basis. This is very useful because you can set the heating to be off during the day, while there is nobody home, and to turn on an hour before occupants are due home. The majority of timers allow you to set the controls for three separate times during the day, and some will allow you to vary the times according to the day of the week.
The timer controls will also contain a thermostat, so that the heating will switch off when the room reaches a comfortable temperature. These are commonly fitted in a hallway, where they are the least obtrusive. However, it is better to have the controls installed in your main living area. This is because hallways tend to be cooler than your living space, and your heating system may therefore turn on when it is not really needed.
Cylinder Thermostats
This type of thermostat can be fitted to hot water tanks to save you energy. Older tanks tend to fire up at a set time each day, regardless of whether hot water is needed. This can be inefficient, because it takes a great deal of energy to fire up the system and heat the water.
A cylinder thermostat will be programmed to approximately sixty degrees Celsius, and can sense if the water is already heated to the required temperature. Consequently, the tank will not come on if the hot water has not already been used that day.
Thermostatic Valves
Thermostatic valves are fitted to the radiator itself and allow the homeowner to determine the best temperature on a room-by-room basis. If a room has multiple radiators, each valve should be set to the same value.
The values range from one to six, with a three representing a temperature of around eighteen to twenty degrees. If the room is already at this temperature or higher, the valve will sense this and the radiator will start to cool. You can adjust the value to be higher or lower if the room feels too hot or too cold.
A new boiler can be a worthwhile addition to a home. If you are looking for boiler installation in Manchester, a company representative can talk you through the options which will save you money on your energy bills.