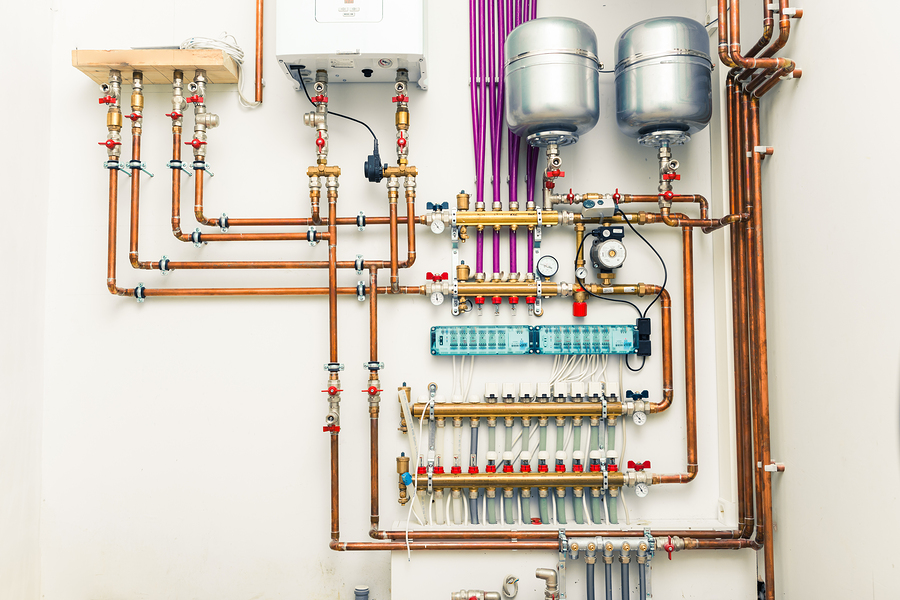 Manchester is a city in which you need to pay attention to having a proper system in home for boiling water for use in kitchens, baths and possibly central heating. This is because its geographical location ensures cold winters and mild summers.
If you are moving into this city and need such an appliance installed, your quest for a new boiler in Manchester requires that you gather some background knowledge about boilers that can help you to buy the right one that is the most suitable for your Manchester home. Most new boilers offered nowadays, are of the condensing type, which are of very high efficiency. They will be slightly expensive to start with, but can reduce heating bills by as much as 40 percent, and this can in the long run prove economical. They also reduce carbon emission by thirty percent and are environmentally friendly. Even among condensing boilers, there can be different types, and an inspection of your home by a boiler engineer will point you in the correct direction and get you the boiler that is suited to your home.
You also need to have a proper budget for a new boiler, though many Manchester agencies that deal in boilers and their installation can offer you financing options. The location of the boilers is another determining factor for the type and capacity of boiler that you will buy. Some boilers emit steam and this can affect its location, as it should not prove to be a nuisance. Be sure of the demand that will be there on the boiler, as this can help to determine the right capacity. More outlets, more bathrooms, means higher requirement of hot water, as they can be used simultaneously. Some traditional boilers require expansion tanks, and you need to have the space in your home for them.
One way of reducing your future heating bills through your new boiler in Manchester, can be by an additional installation of a solar heating system that can preheat the water, at no cost. Capital costs for solar systems can be high, but grants and loans are easily available as the authorities do encourage such installations.
Before you decide to place an order for the new boiler, make sure that the agency you go to can guarantee their work and have professionals who are qualified and certified. The agency must be well established, have a dependable after sales service and offer maintenance and service contracts. Get a written quotation, completely listing all the parts they will supply, make and capacity of the model offered and its rated efficiency.
A boiler that has a certified energy rating is one that will have a high efficiency in the use of the fuel used, as much as 90 percent. A boiler that allows for future upgrades, is one that will always having you use the latest in technology. A new boiler makes for a substantial expenditure and it can always help if you arrange for finance in advance, even if it is necessary to take a loan.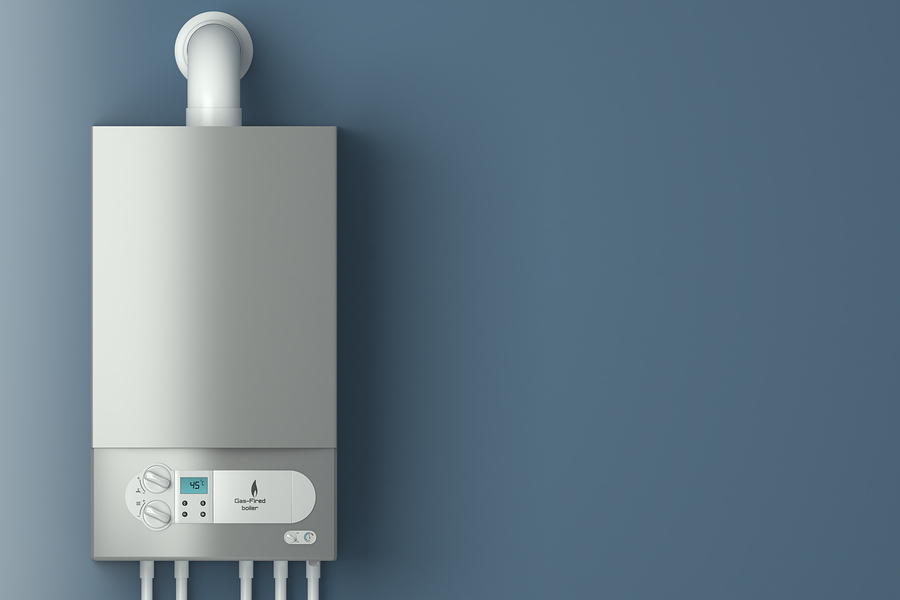 If you need a new boiler fitted, there are some points you should consider before contacting boiler installers in Manchester. This will help you to find the right engineer for the job, as some may specialize in a particular type of system.
A good boiler installation company will be able to provide you with impartial advice on which type of boiler is best for you. However, you should already have decided which type of fuel you want the appliance to run on before looking at boiler installers in Manchester.
For most people this will be a very simple choice, as the majority of households use a gas central heating system, but nearly five million homes are not connected to the gas mains and do not have this option. If your property is not connected to the gas network, you have three main alternatives. This might be a boiler which uses liquid petroleum gas (LPG), an oil boiler or, if your primary source of heating is a wood burner, you can also have a stove fitted with a back boiler.
Types Of Boiler
The majority of homes with older heating systems have a heat only boiler, which is designed exclusively to provide warmth for the home. However, most people who are having a new boiler installed now opt for a combi-boiler.
A combi-boiler will both heat your radiators and your hot water. It can be more energy efficient and more convenient, since it heats hot water on demand. Many homeowners also prefer it because it allows you to remove the hot water tank, which frees up the space for other purposes.
This type of system is not right for all households, however. You can only use the heated water for one task at a time, so if somebody turns on a kitchen tap while the shower is running, the shower will run cold. This means that larger households with more simultaneous activities going on may struggle with a combi-boiler. Your installation professional will be able to give you more advice about whether a combination model or heat-only appliance is best for you.
Brands And Efficiency Ratings
All boilers will come with information about their energy efficiency. A higher rating means that your carbon footprint will be smaller, which is considered better for the environment. But there are cost saving benefits too.
The more efficient your boiler is, the lower your bills will be. Therefore, it can be worth checking out consumer tests to see which brands have the best ratings. If you have a preference on brands, make sure that your chosen installer is certified to fit your preffered boiler and that they are able to supply any necessary parts.
If you are planning to purchase a new boiler, always check a company's credentials to see if they have the right certification to carry out the work. Although installation is not cheap, modern appliances are very efficient and can cut your fuel expenditure. Your installation professional can give you advice on the most energy efficient models.
Hi, My name is Jamie.
If you're looking to have your boiler repaired or installed, you've come to the right place.
Here's why…
I've been repairing and installing boilers for 15 years
I offer very competitive prices, starting from £850
I am

FAST

to respond to callouts
My installs come with 7 to 10 year warranties on a variety of models
I start on time and only leave when the job is finished
I am a tidy worker and will keep your place as clean as I found it after my job is done.
While I am an approved installer for a long list of manufacturers, most of my clients have either Worcester or Vaillant boilers.
I highly recommend Ideal boilers, simply because they are reliable and good value for your money.
I'm always contactable and available before and after any work done and am always happy to return to service your new boiler when the time comes.
So CALL ME NOW on the number above for a free, no obligation quote.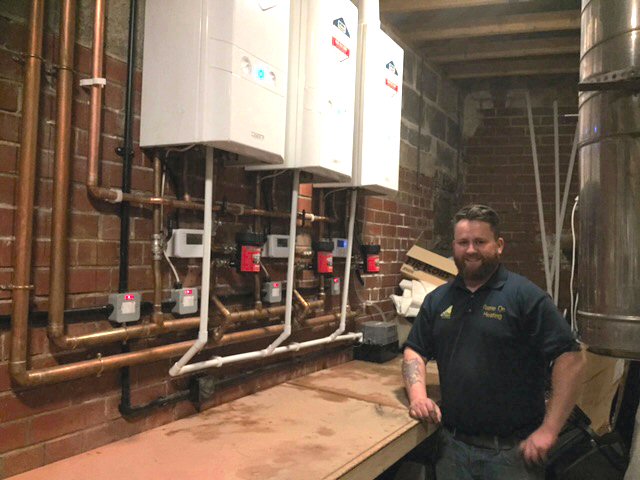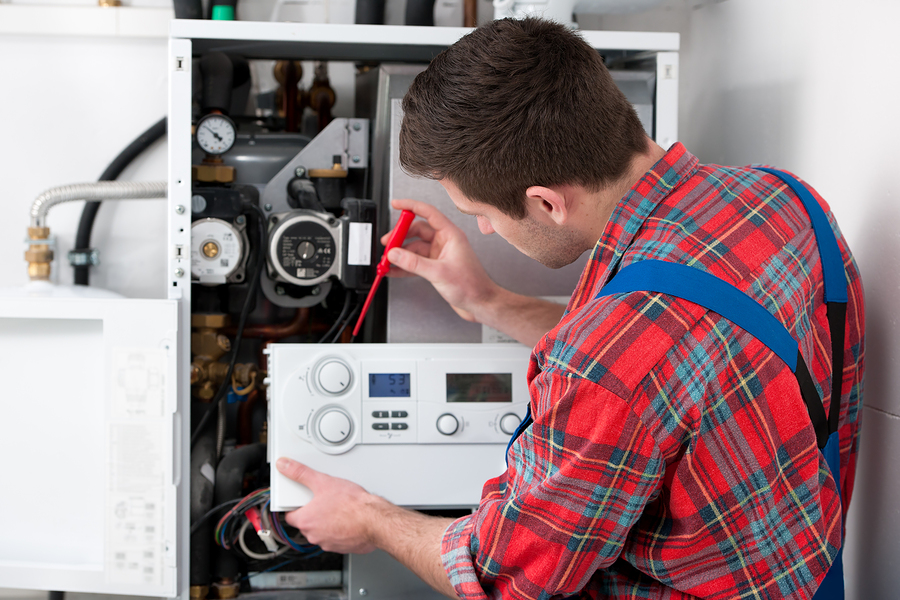 When you contact a company for boiler installation in Manchester, one of the first things you will agree with them is what type of boiler you want. Most companies will carry a range of appliances so that you can find the perfect one to match your budget, lifestyle and type of property. However, you may also want to upgrade your system controls.
Improving your controls will have a number of benefits. Firstly, it will be much easier to maintain a comfortable temperature in your home. It can also help you to make savings on your heating bill, since the system will only run when it is really needed. Here are some of the controls you might consider including.
A Timer Control System
Most new systems come with a separate control which operates on a timer basis. This is very useful because you can set the heating to be off during the day, while there is nobody home, and to turn on an hour before occupants are due home. The majority of timers allow you to set the controls for three separate times during the day, and some will allow you to vary the times according to the day of the week.
The timer controls will also contain a thermostat, so that the heating will switch off when the room reaches a comfortable temperature. These are commonly fitted in a hallway, where they are the least obtrusive. However, it is better to have the controls installed in your main living area. This is because hallways tend to be cooler than your living space, and your heating system may therefore turn on when it is not really needed.
Cylinder Thermostats
This type of thermostat can be fitted to hot water tanks to save you energy. Older tanks tend to fire up at a set time each day, regardless of whether hot water is needed. This can be inefficient, because it takes a great deal of energy to fire up the system and heat the water.
A cylinder thermostat will be programmed to approximately sixty degrees Celsius, and can sense if the water is already heated to the required temperature. Consequently, the tank will not come on if the hot water has not already been used that day.
Thermostatic Valves
Thermostatic valves are fitted to the radiator itself and allow the homeowner to determine the best temperature on a room-by-room basis. If a room has multiple radiators, each valve should be set to the same value.
The values range from one to six, with a three representing a temperature of around eighteen to twenty degrees. If the room is already at this temperature or higher, the valve will sense this and the radiator will start to cool. You can adjust the value to be higher or lower if the room feels too hot or too cold.
A new boiler can be a worthwhile addition to a home. If you are looking for boiler installation in Manchester, a company representative can talk you through the options which will save you money on your energy bills.